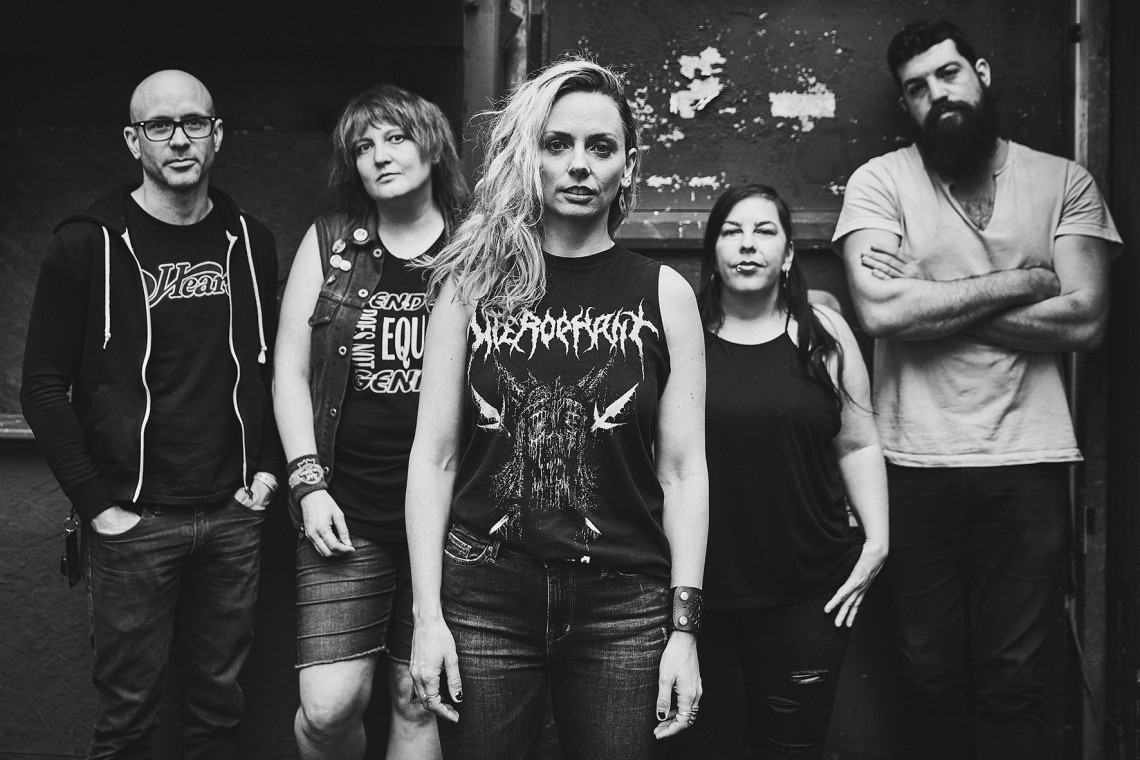 War On Women
Shawna Potter - Vocals
Brooks Harlan - Guitar
Jennifer Vito - Guitar
Suzanne Werner - Bass
Dave Cavalier - Drums
War On Women is a co-ed feminist hardcore-punk band. Formed in Baltimore, MD in 2011, W.O.W. use driving riffs and in your face vocals that attack the listener both sonically and lyrically, penning catchy and confrontational songs that touch on rape culture, street harassment, the gender wage gap, transphobia, and other vitally pertinent social issues.

Riff-fueled manifestos are nothing new for War On Women. The co-ed feminist punk troupe has been tackling injustice one song at a time since their 2010 inception. Storming out the gate with teeth gnashing and spitting venom, War On Women's self-titled 2015 debut crossbred riot grrrl ferocity with the nimble aggression of thrash. Hailed for their crystalline jabs at societal ills, War On Women prove that hardcore can incite change that ripples far beyond the parameters of the stage.

War On Women are neither a crew of young bucks nor a contagion of seasoned legends. They don't fit neatly into metalloid machismo or hulking hardcore tropes. They have nothing to prove, and there's nothing more delightfully dangerous than that.