Team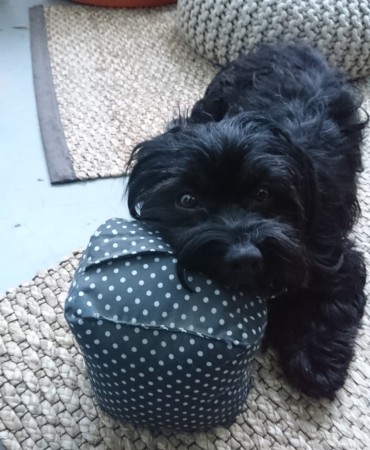 Tito
he/him
Cuddles & Cuteness
Holla
she/her
guarding / cuddling
About
"Destiny" was founded in 1983 by David Pollack.
We first started as a record - label and put out a couple of EPs and compilation albums of punk and hardcore bands from Berlin like: Porno Patrol, The Rest, Sick Pleasure, No Allegiance etc... some of which David sang in.
During this time (early / mid 80s) we also did shows mostly in Berlin for the lack of interest of venues wanting to work with punk bands, but then due to the success of such shows as Youth Brigade, MDC, Toxic Reasons, DOA, SNFU, and so many more this (interest to Promote) quickly changed again.Later the 80's we released more full length studio and live-albums of The Rest, No Allegiance, MDC, Rich Kids On LSD, Capitol Punishment, Mind Over Four, Combat Not Conform and many more.
To promote the releases better we began to organize European wide tours for our bands. And the request's of constantly more bands wanting, needing help. Till the end of the 80's our office was still based in David's bedroom. At this time the record label wasn´t what we really wanted to fully focus on, and the fact live touring seemed much more fun and real, WAY MORE direct contact with people, so we decided to put most of our interest in booking European tours for melodic punk and hardcore bands from California and Rest of the world.
(Again something that seemed to be lack of interest in from agents and labels at the time and again this changed of course with time)
Destiny - International - Tourbooking and Soundfabrik was born.
We don't know exactly where the "Soundfabrik" thing came from. It probably was a mistake made by the company who made our very first business - stamps (we thought it sounded funny and ran with it.)
1988 we moved into our first real but very little office rooms in Oranienstrasse (Berlin-Kreuzberg). For 3 years we booked out of this very small office tours for bands like: Bad Religion, Pennywise, NOFX, SNFU, Lagwagon, Rich Kids on LSD, Descendents, No Use For a Name, Good Riddance, Propagandhi ,Hepcat, Mad Caddies, Verbal Abuse, The Offspring, Rancid, Green Day, Youth Brigade, GWAR, etc...
The "Punk Boom" came through the success it was bound to have (and then some around the break time of Nirvana) we had to work our arses off and definitely needed help. We had to move again....The new office was big, there was more bands to book, more employees to feed, more bills to pay, more work, more talk. Today we are one of the biggest tourbooking agencies for alternative music with a focus on punk in Europe.
The bands we have worked with is a big who is who – list of punk rock and hardcore... Many have now gone, many are trying to make it still, and many are famous.